YOU'RE THE INTERNET'S
BEST KEPT SECRET!
YOU'RE THE INTERNET'S
BEST KEPT SECRET
Anyone else watch Pretty Little Liars?
From Best Kept Secret to Industry Darling
You're the Internet's Best Kept Secret! Which is super flattering, but doesn't sound very profitable to me. Your clients love you and the work you do, so much they don't want to share. Still, people are taking notice of you and your work, and it's time to grow!
You know you're doing a good job when new leads and clients appear, seemingly out of nowhere, and you're being tagged and recommended all over the internet. Maybe that's starting to happen but let's be honest, we know there's a whole new level of visibility that you could be tapping into.
Ready to get started?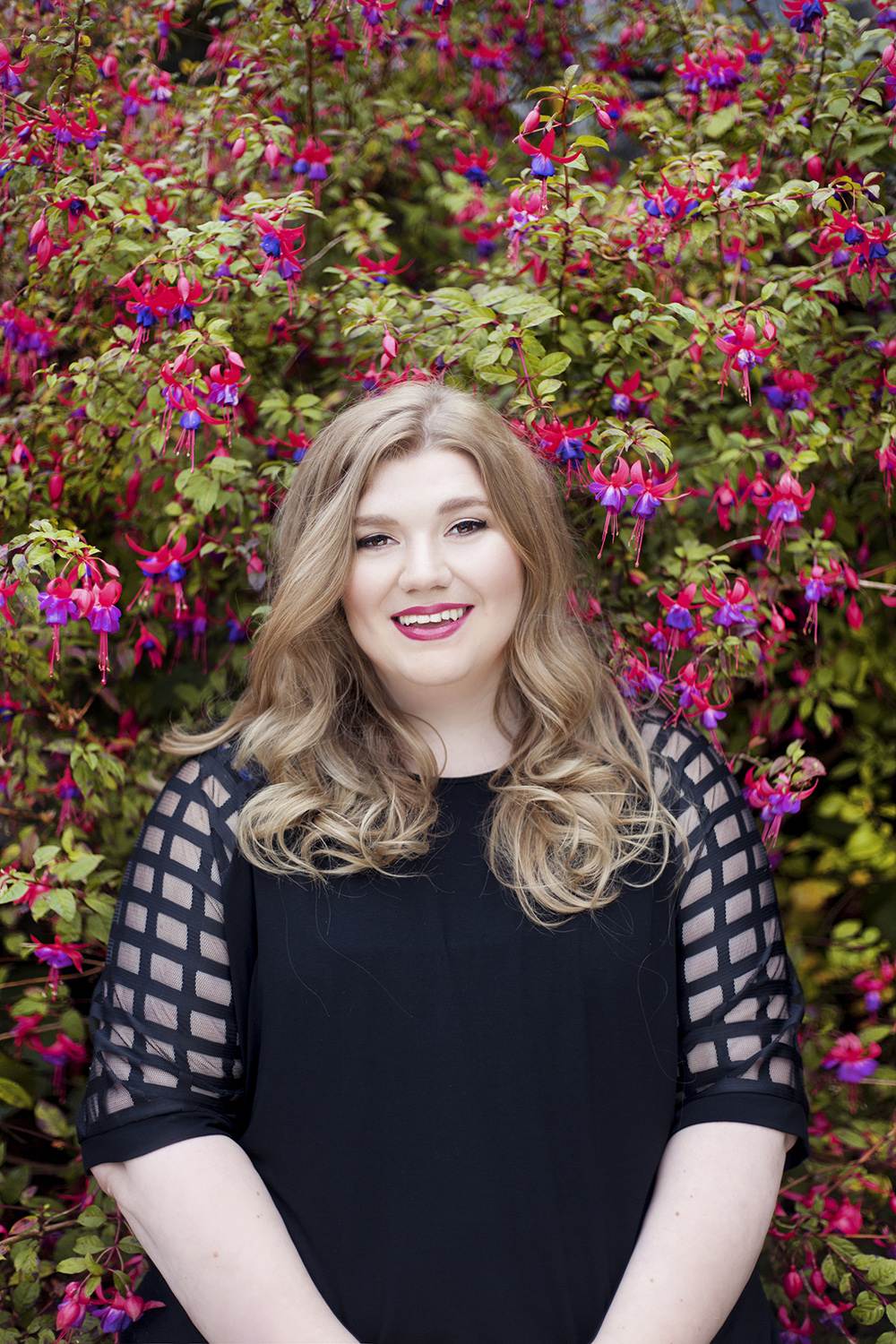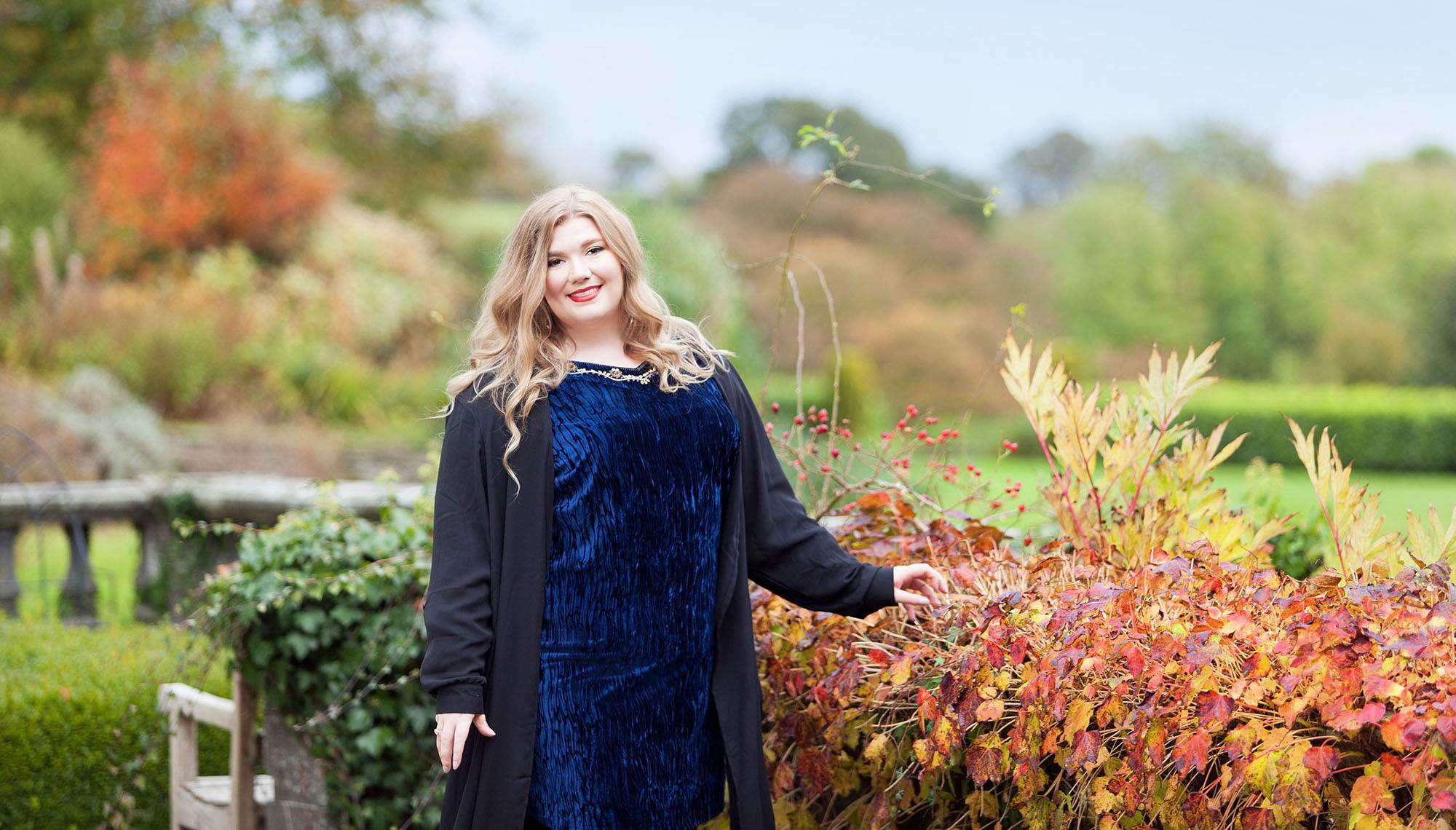 hey there!
I'm Amber Rose
Before we continue, allow me to introduce myself! I'm Amber Rose, and I'm a Business Coach & Marketing Strategist from the UK.
I work with coaches, consultants and experts who want to reach a wider audience with their work and make more of an impact online.
I love Taylor Swift, Outlander, and Gin but most of all I love having creative liberty and real time freedom. That's the one thing that has motivated me in my work and why I believe that marketing and sales needs to be sustainable and ideally, automated! 
I'm the creator of The Visibility Mapping Method™ and host of The Vibrant Entrepreneur Podcast. 
Here's your customised to-do list
A thriving, engaged audience is the key that unlocks any door.
We know that you're already putting some work into your visibility from your quiz answers, but out of all the things you're doing – which ones are working best? Where do most of your clients come from? Where do most of your email subscribers come from? And most importantly, how many new people are you reaching in comparison to how much time and effort you're spending on a platform. (I'm looking at you Instagram!)
It's Time to Get Serious About Your Marketing.
This does not mean 'do everything'. Please do. If your #1 goal right is just to book more clients and get your monthly cash flow up, then you can't do everything! It's not realistic or sustainable, so your business won't magically fail if you don't >> insert specific strategy here.<<
But it will really struggle if you're aren't thoughtfully bringing new people into your business, so they know who you are, how you can help and most importantly, how they can give you money! 
Review the Checklist and Implement and Missing Pieces.
Have a scroll through the Ultimate Visibility Checklist below, and see if there are any ideas you're not already implementing that you could tick off as a quick win. 
Get Serious About Tracking Your Efforts + Results
We all love a bit of Instagram, but how many of your clients are actually coming from there? Are you getting a load of organic traffic from Pinterest, and you'd not leveraging that at all? Start tracking your traffic sources, and lead sources so that when you review your sales at the end of each month, you know exactly where they came from. No more guessing. 
Dial Down on What's Working and Scrap What Isn't
Once you start tracking your results properly, it will be really obvious if you're putting a ton of effort into LinkedIn but getting a pretty mediocre response. By transferring that wasted energy into what is already working will create a big boost to your results without you working any harder!
Consolidate and Create Space for Growth
Even if things are going really well, there's always potential to make things even stronger. How can you upgrade the experience people have working with you? How can you get them even better or faster results? Is anything slipping that needs to be addressed before you scale?
Go after some Next Level Visibility!
It's time to start thinking about what comes next, and create a plan for that big visibility goal you've been putting off. I'm talking about the book deal, the TED talk, the YouTube channel or the Podcast. Make sure that you're creating the space for a new big visibility project in your schedule alongside your usual client work. 
Want some help with this? Visibility marketing is one of the key strategies that I work with my 1:1 coaching clients on, especially in how to track all those metrics above and make sure your efforts are actually converting into sales. Book a virtual coffee here to chat about it.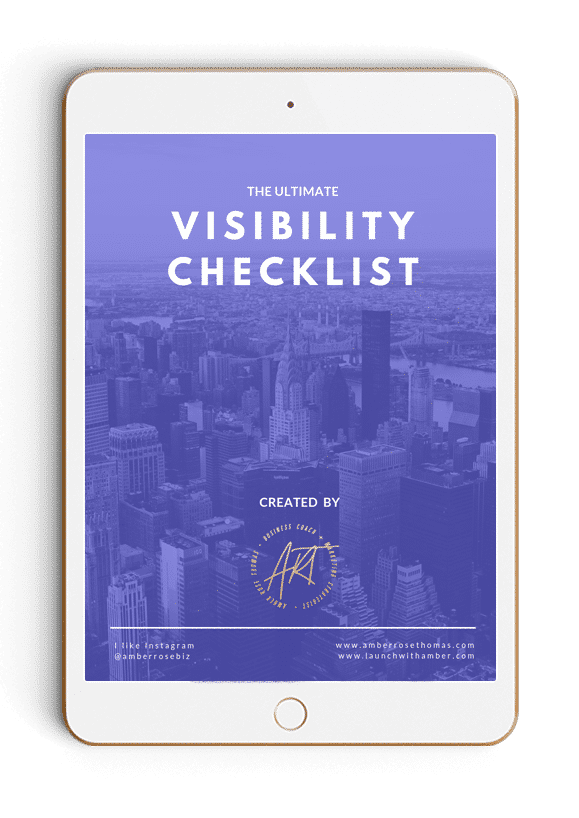 Being visible in your business doesn't come naturally to most of us. It can feel confronting and scary so we're often far less visible than we think we are.
Visibility marketing is a skill that we can get good at. In this free checklist I have loads of ideas for you on things you can do to get more visible in your business!
At this stage, some people might thinking something along these lines of… 
YES, YOU DO! Don't fall into that mindset trap and dismiss this work.
More Visibility = More Sales = More Impact
I recorded this workshop to give you a crash course in my signature Visibility Mapping Method.
This workshop is literally gold dust when it comes to giving your marketing efforts some context, and super charging your visibility efforts. Enjoy!
Fancy some more goodies?
Well, hop over to your inbox because you've got mail!.
Keep an eye our for a special email from me that will help you
reach the next level of visibility in your business.